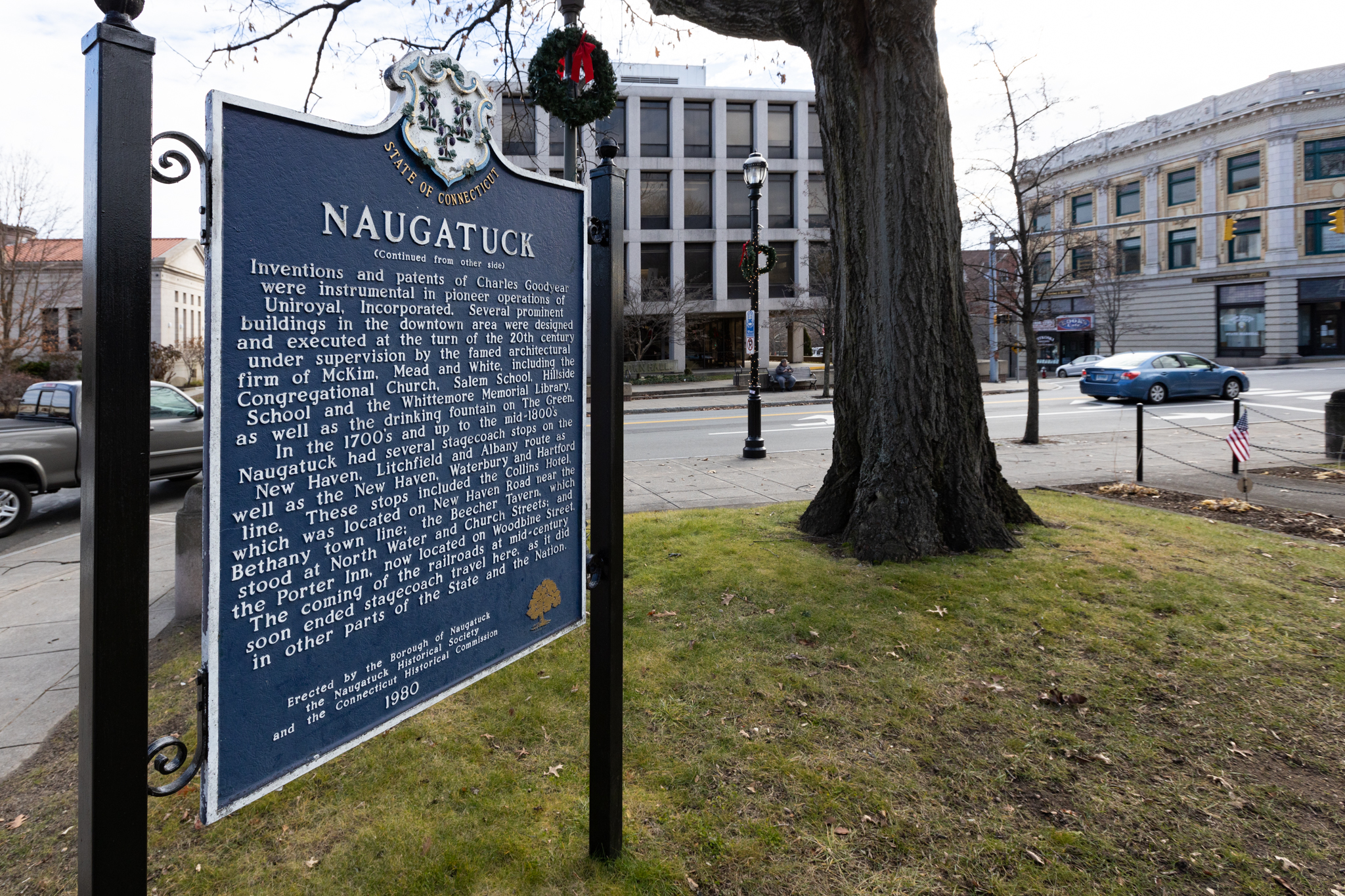 Located in southwestern Connecticut in vibrant New Haven County, Naugatuck offers the excitement of a bustling urban center within the natural beauty of the region. Originally settled in 1701, the town now known as Naugatuck was officially incorporated in 1844. The area has a rich history as a diversified industrial center, with factories that have produced rubber, shoes, chemicals, brass, and most recently, candy. The town has also been home to several notable figures throughout its past, including engineer Charles Goodyear, baseball player Frank Shea, and Tony Award-winning costume designer Adrian Greenburg.
Conveniently situated along several major expressways, Naugatuck has easy access to transportation throughout the area. Route 8 is a multi-lane highway that passes through the center of town, leading to Waterbury and Torrington to the north, and Bridgeport to the south. Nearby Route 68 leads east to Cheshire, Durham, and Middletown. Route 63 leads to New Haven to the southeast and intersects with I-84, providing a connection to Hartford, Massachusetts, and New York. Meanwhile, Naugatuck is also home to a Metro-North railroad station, allowing travelers to reach downtown Manhattan in just over two hours.
Today, Naugatuck offers an exciting variety of activities and attractions. Learn about the borough's history at the Naugatuck Historical Society Museum, then stroll through Naugatuck Center Historic District – an area listed on the National Register of Historic Places that also hosts festivals, live music, and craft stalls during the warmer months. Explore nature while hiking in one of the many parks on the edge of town, including Whittemore Glen State Park Scenic Reserve, Larkin State Bridle Trail, or Naugatuck State Forest. Dine on an eclectic mix of cuisines at local eateries like Tomo 68, Nardelli's Grinder Shoppe, or Chiangmai Thai. With so much to see and do, and set against the natural beauty of the Naugatuck River Valley, Naugatuck is ideally suited to meet the needs of any type of lifestyle.