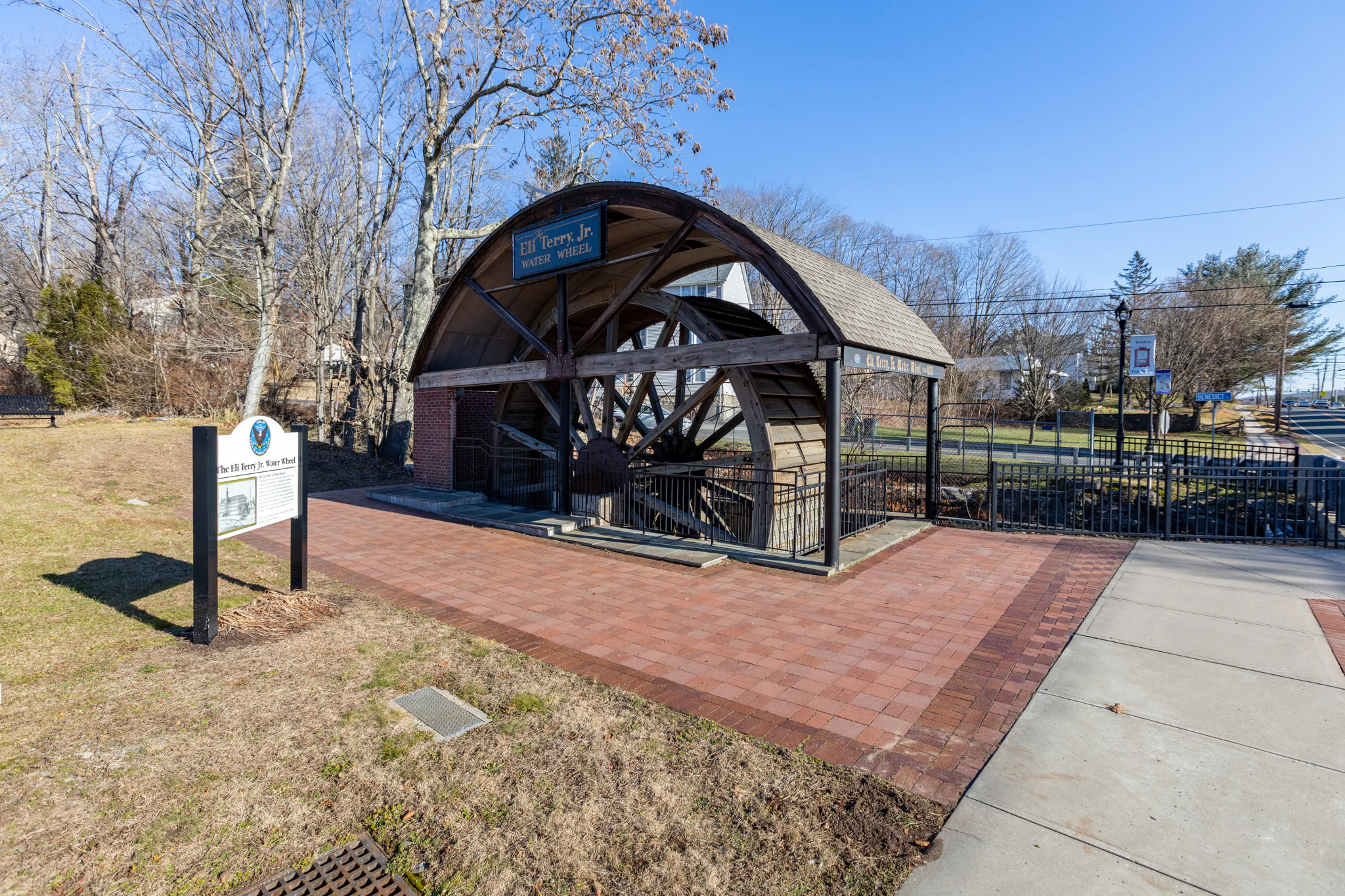 Located in the northwest corner of Connecticut in picturesque Litchfield County, Plymouth offers the perfect combination of suburban comforts and country living. Originally settled in 1728, the town of Plymouth separated from nearby Watertown and was officially incorporated in 1795. The area has a rich history as a manufacturing community, first for its association with the clock-making industry of neighboring Thomaston, and later for its own prosperous locksmithing businesses. The region has also been home to several notable figures throughout its past, including inventors Eli Terry and Silas Hoadley, and actors Ted Knight and Calista Flockhart.
Conveniently situated near several major roadways, Plymouth has easy access to transportation throughout the area. Route 6 passes through the center of town, leading to Thomaston, Watertown, and Woodbury to the west, and Bristol and Hartford to the east. Route 8 runs just to the west of town, leading to Torrington to the north, and Waterbury, Naugatuck, and Bridgeport to the south. Meanwhile, nearby I-84 leads southwest to Southbury and Danbury, southeast to Southington and New Britain, and provides a connection to Massachusetts and New York.
Today, Plymouth offers a surprising variety of attractions for a relatively quiet village. Learn about the town's history by visiting the Toll House Museum, Alley House Museum, or the Lock Museum of America – the only museum of its kind in the United States. Explore nature while hiking through Mattatuck State Forest, or engaging in outdoor activities at the Lake Winfield Recreation Area. In warmer months, enjoy the spectacle of the Terryville Lions Country Fair, or relax at the Buttermilk Falls Inn & Spa. Dine on an eclectic mix of cuisines at local eateries like Eagles Nest, Spiga Pizza, and Chute Gates Steakhouse. With so many simple pleasures to enjoy within a friendly rural community, Plymouth is the perfect place to experience the quiet comforts of beautiful Litchfield County.