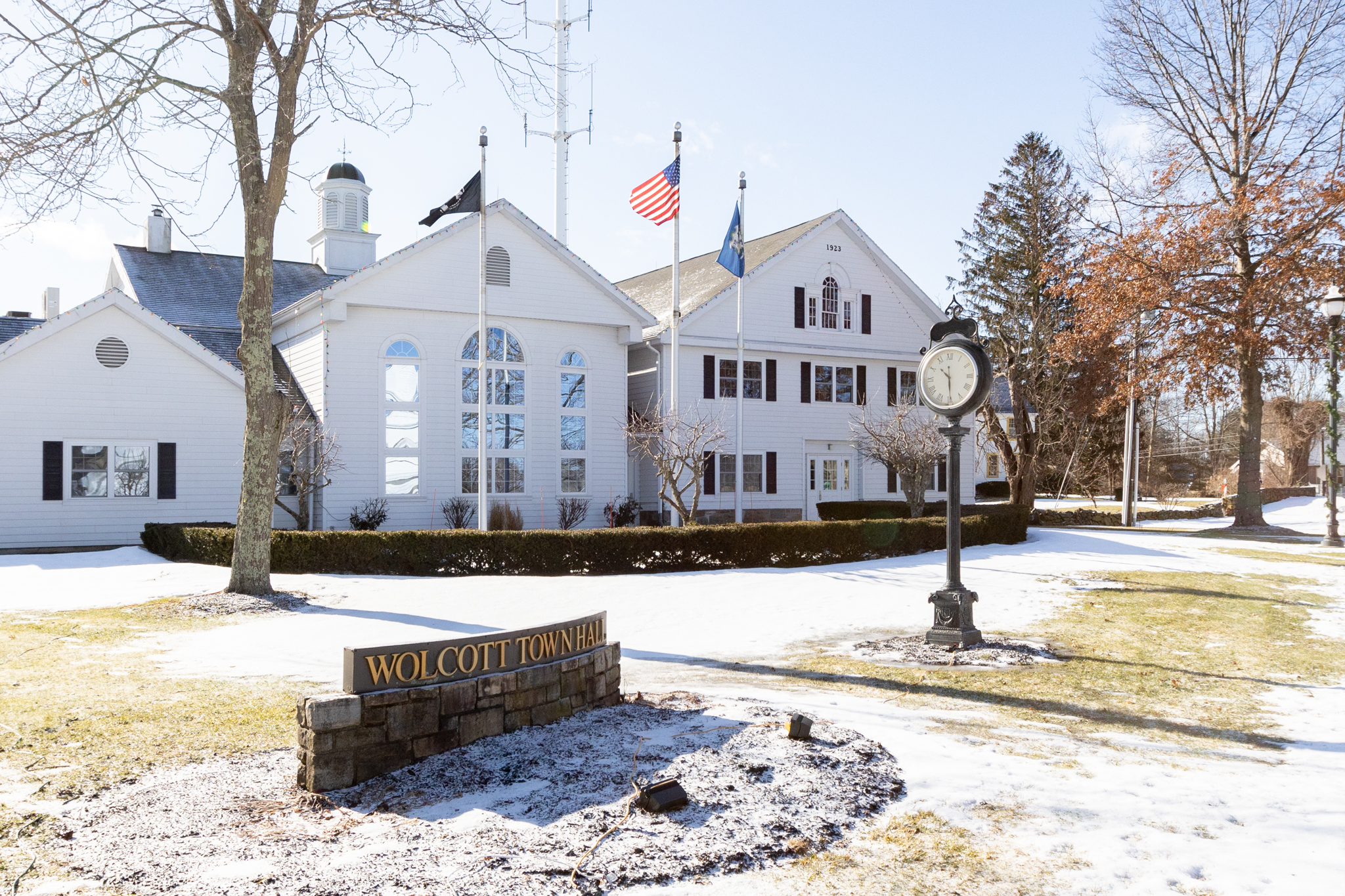 Located in southwestern Connecticut, Wolcott offers the comforts of suburban living within vibrant New Haven County. Originally settled in 1731, the territory was formerly known as Farmingbury until it was officially incorporated and renamed as Wolcott in 1796. The area is notable for its history as a secluded residential community, which was previously difficult to access due to its position atop the high hills that provide gorgeous views of Long Island Sound and the surrounding landscape. The town has also been home to several notable figures throughout its past, including clockmaker Seth Thomas and writer Amos Bronson Alcott.
Conveniently positioned near several expressways, Wolcott has easy access to transportation throughout the area. Route 69 passes through the center of town, leading to Bristol to the north and Waterbury to the south, where it intersects with Route 8 for additional access to Naugatuck and Bridgeport. Nearby Route 322 leads east to Middletown and Meriden, where it merges with I-91 and leads south to New Haven. Just south of town, I-84 provides a connection to Hartford, Massachusetts, and New York.
Today, Wolcott remains a quiet suburb but offers plenty of exciting attractions in the surrounding region. Explore nature while hiking in Peterson Memorial Park, swimming on Lake Hitchcock, or by engaging in outdoor activities at Woodtick Recreation Area, Farmingbury Hills Golf Course, or the newly renovated Wolcott Sports Complex. Conquer the rides at nearby Lake Compounce – the oldest amusement park in the country – then stop for a drink at the Kinsmen Brewing Company. Dine on an eclectic mix of cuisines at local restaurants like Zuppa, East Street Eatery, or Thai Palace. With so many simple pleasures to enjoy within a friendly suburban community, Wolcott is the perfect place to experience life in small-town New England.