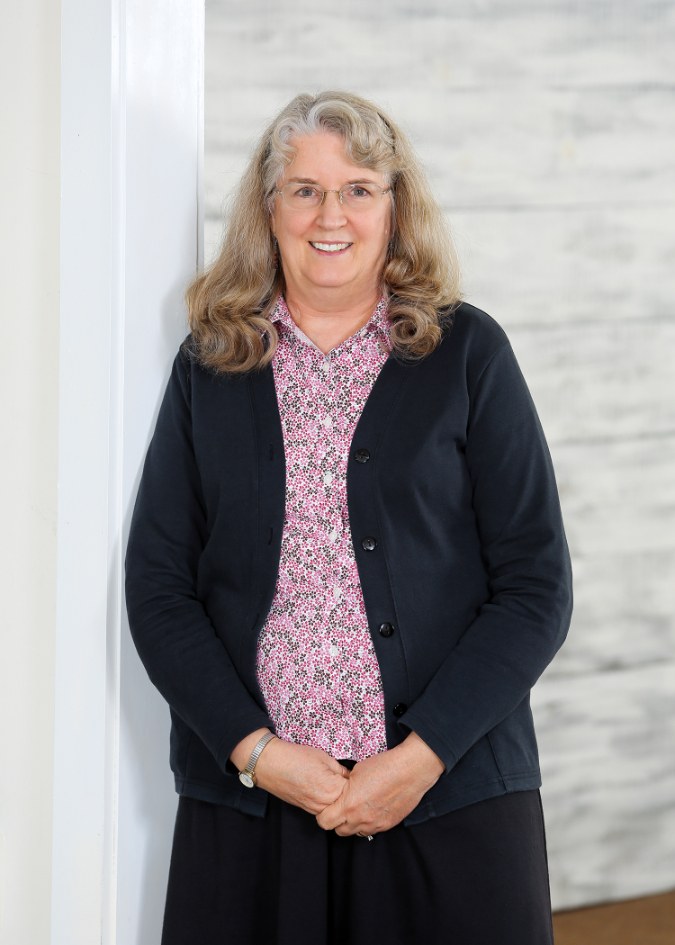 AboutMolly Farrington
How is my service unique?
Heart of a Teacher, Soul of an Advocate
Molly has been a Realtor® since 2003. Her goal is to serve each of her clients with patience and cheerfulness in every step of the process of buying or selling a home. She is detail-oriented, thorough, and attentive to each one's needs and expectations. With the heart of a teacher, she guides buyers and sellers through the transaction, explaining information that is new and directing them to other resources when appropriate. She is committed to high standards of honesty and integrity in all that she does. With the soul of an advocate, she negotiates on clients' behalf for their best interests. She is also very knowledgeable with the use of the computer and Internet in the process of providing real-estate services to her clients.
What to expect when I represent you
If buying, I will meet with you to find out from you what your needs and wants are in a home you wish to buy.
I will educate you about the process of buying a home, and guide you through all the steps, explaining things that you don't understand.
You have the option to receive automatic e-mails of new listings as soon as they come on the market.
I will never show you more than six houses in a day. This is so that you can accurately remember the houses you have seen.
If selling, I will meet with you, educating you about the market so that you will make an informed decision on price that is right for you. I will never try to make that decision for you.
I will help you to get your home ready to put on the market. I will do this by giving you tips on what things are needed to make the house more salable.
You will receive weekly updates that will include any feedback from showings that occurred during the week via e-mail or phone calls, whichever you prefer.
You will receive a copy of each ad I place for your home and the date it was published.
We will review the market on a monthly basis. I will make recommendations on your price position based on these reviews.
I will be honest and fair in all my dealings because I serve a Higher Authority.
I will return your calls promptly. I will return calls the same day if it is a weekday. You will hear from me by noon the following work day if you call on my day off.
I take at least one full day off per week to rest and rejuvenate my self, so that I can better serve you.
I will keep all of your personal and financial information confidential except what you expressly tell me to share with the other agent.
I place all offers received or written at the top of my priority list; everything else comes second.
I will negotiate on your behalf to get you the best deal while still maintaining a positive relationship between us and the people on the other side of the deal.
Areas of Expertise
Helping buyers find just the right home is something that I find very rewarding, and will educate them all the way through the buying process. I will also help homeowners sell their homes for the best price and in the shortest time, according to market conditions.
I am very comfortable in the use of computer technology and its use with customers for marketing and communication, which has become a vital part of the real-estate business.
Communities I Serve
I serve buyers and sellers in the Naugatuck Valley area of Connecticut from Shelton to Waterbury and surrounding communities.
Education and Training
Short Sales and Foreclosure Resource (SFR) course which enables me to serve as a resource to sellers and buyers in navigating the sale or purchase of distressed properties.
Home Affordable Foreclosure Alternatives (HAFA) Short Sale Training to assist homeowners who are upside down on their loans and need to sell but want to avoid foreclosure.
e-Pro Certified, which provides me with the technology tools needed to assist consumers in the purchase or sale of a home.
Fast Start Real Estate Training with Coldwell Banker
Real Estate Principles and Practice licensing course
Pennsylvania State University, Bachelor of Science "With Distinction."
Community Involvement
Have lived in Waterbury and Seymour since 1990 with my husband. Affiliated with Litchfield Hills Bible Church. Past volunteer with VITA, Volunteer Income Tax Assistance. Past member of the Danbury Community Orchestra.
Personal Background
Prior to becoming a Realtor®, home schooled two now-grown sons kindergarten through high school. During those years, was involved in home-school support-group leadership, served as newsletter editor, and standardized test administrator. Currently married and live in Waterbury.
Contact Molly
216 Davis Street , Oakville CT CT 06779